Motability Scheme at Kardinal Independent Living
Motability Scheme at Kardinal Independent Living
Covid-19 impact on the Motability Scheme
Kardinal Independent Living Ltd
15-17 Broadwater Street West
Worthing
West Sussex
BN14 9BT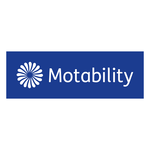 Motability Scheme at Kardinal Independent Living
The Motability Scheme offers simple, all-inclusive leasing, designed to make getting around easier. With the Motability Scheme you simply exchange all, or part of your mobility allowance, to lease a brand scooter or powered wheelchair. The price of every lease includes insurance, breakdown, battery and tyre repair and replacment.

Social distancing measures are in place so please call in advance of visiting to make an appointment, or to find out the measures we have put in place for home visits.
Categories: mobility equipment Keywords: Motability Scheme, Powered Wheelchairs, Mobility Scooters
Opening Hours
Monday 09:00 to 17:00
Tuesday 09:00 to 17:00
Wednesday 09:00 to 17:00
Thursday 09:00 to 17:00
Friday 09:00 to 17:00
Saturday 09:00 to 15:00
Sunday Closed
Please call to make an appointment or arrange a home visit with one of our Motability Scheme specialists.
More information
Associations: Motability Charity
Products: Scooters, Powered Wheelchairs
Specialities: Scooter & Powered Wheelchair Advice, Scooter & Powered Wheelchair Maintenance